Ahh lovely Sunday!! Don't go away in such a hurry. Visakhapatnam has a lot of plans and all of them will take time doing. The weekend is just not long enough. The list of our plans of action is endless and no matter how many Sundays go by, we don't get sick or tired.
Sleeping an extra hour or two
You cannot say we enjoyed a weekend if did not do that. Come on, sleeping a little extra doesn't hurt and Vizag has that languid atmosphere on a Sunday that will make you snooze your alarm. We are all guilty.
Morning walk, jog or run along the beach.
If you asked a bunch of people from Visakhapatnam, they would all raise their hands for this. We start our mornings fresh here, by the shore.
Mouth watering tiffins and more
Sunday is our day for hogging and thinking of calories and diets is just not done. Monday and Tuesday is for that. Today we are going to tuck into fluffy idlis, crispy dosas etc.
Movies, malls and more
A thousand new things have come up in our city and we have to explore them all. Time to watch a movie, look around the mall and stock up on shopping list. Lots to do in Visakhapatnam on a weekend for sure. Friends, family and loved ones, we believe in more the merrier.
Lazying around and being upto no good
A standard P.O.A for lots among us, Sundays are for lazying round, giving the timelines and schedules a toss and chilling the entire weekend. Not a bad plan if you look at it anyway.
Destinations and long drives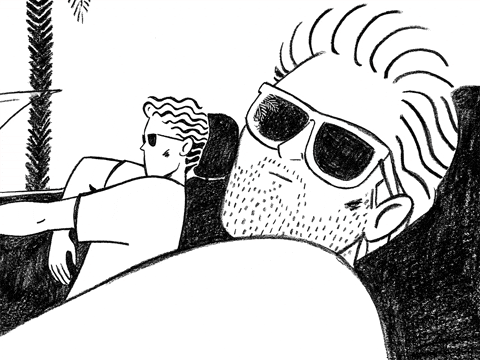 What does one do with a shoreline as long as ours? Drive along of course! Let's go to Rushikonda, Tenneti Park, Bheemili or somewhere, the drive is all good and lots of stuff to do on the way. No one heard of a boring Sunday in Visakhapatnam my friend.
Chat, Muri mixture and other RK Beach junk
Weekend is for binging on street food on the Beach road. We are not kidding when we say the entire town will be there. In Visakhapatnam, on Sunday, everyone is sighted on good old beach road at least once.
Cribbing and complaining about weekend fly by
We feel you and are one with you. However much we love to do what we do, weekend and a lazy day gets us into a crib mode about how life sucks on a Monday. Universal truth. Amen.
Also read: