Marking his 57th birthday on Sunday, ace director Ram Gopal Varma made a special announcement on Twitter. Throwing a huge surpirse, the filmmaker announced that he would soon be making his acting debut with his upcoming directorial, Cobra.
"Ahem! On the occasion of my birthday today, I am debuting as an actor for the first time in my career ..I wouldn't mind if u don't bless me. Thanks (sic)," Ram Gopal Varma tweeted while sharing the first look of his film titled 'Cobra'.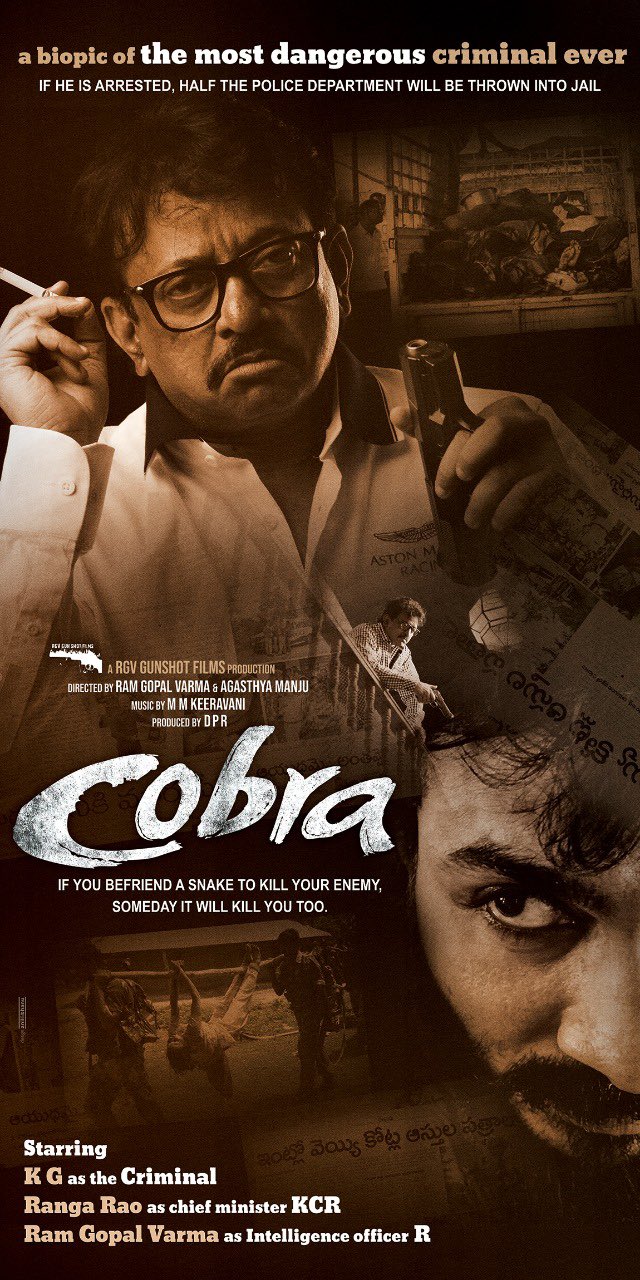 The poster reveals that the film is "a biopic of the most dangerous criminal ever", and stars KG as the criminal, Ranga Rao as Chief Minister KCR and Ram Gopal Varma as Intelligence Officer R.
"COBRA is a bilingual being made in Hindi and Telugu. It is a biopic of the most dangerous criminal that ever existed in the criminal history of India. A new actor KG is playing the protagonist and I am playing an intelligence officer," RGV tweeted.
Informing more about the film, Varma added, "COBRA is a biopic of a rowdy sheeter turned naxalite turned Police covert agent turned gangster ..While the likes of Dawood Ibrahims and Chota Rajans ruled the criminal world on brand names, the Cobra ruled in anonymity. No one knew of his existence till he died."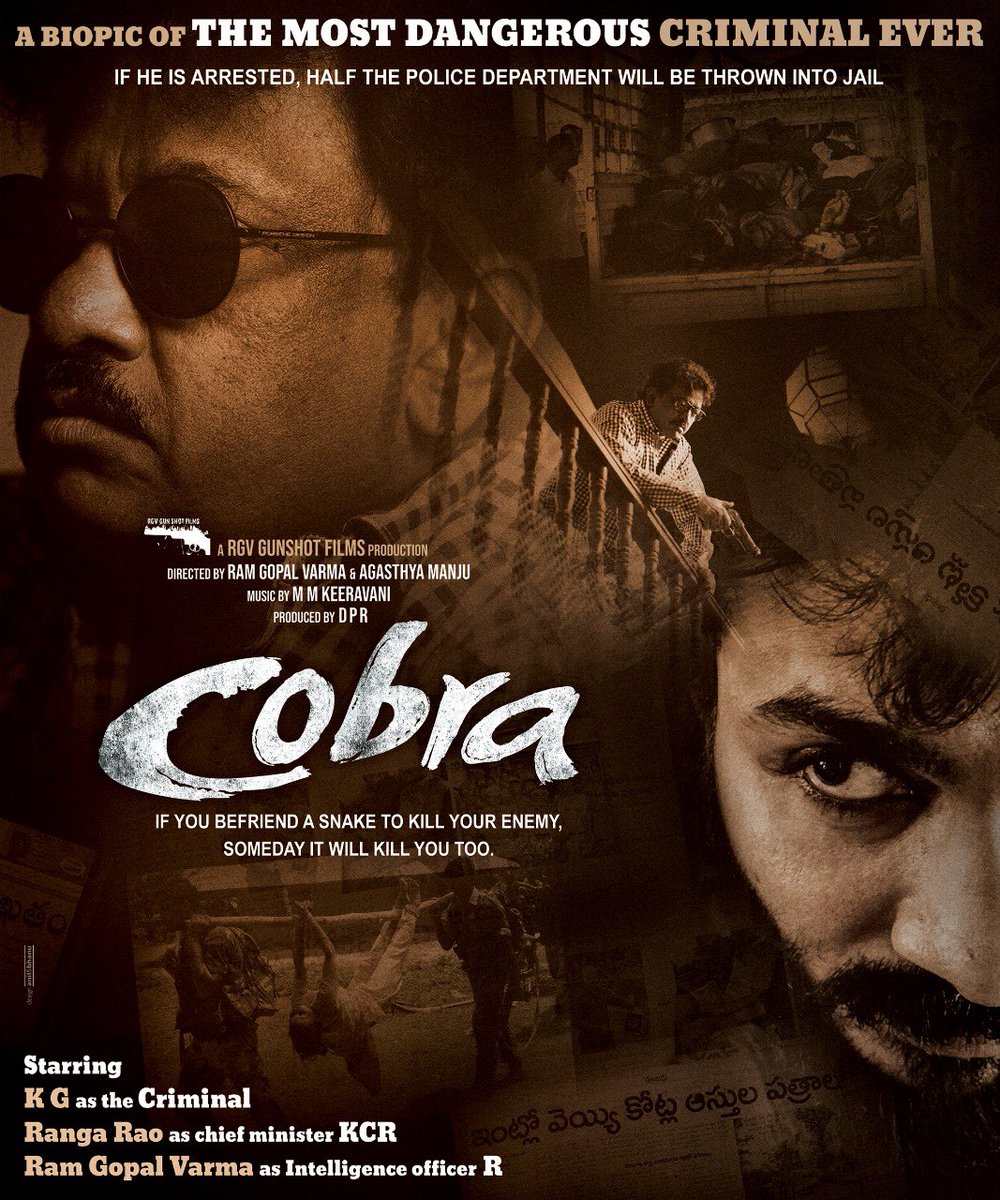 Several film personalities were taken aback by the announcement and took to Twitter to wish the Ram Gopal Varma on his acting debut in Cobra.
"Finally !! Ram Gopal Varma .. the 'SARKAR' finds his true vocation .. Acting !! All the best Sircaarrrrr .. Damn, another competition !!" tweeted Bollywood superstar Amitabh Bachchan while Kannada actor Kichcha Sudeepa wrote, "This new avatar of yours is an excitement to all those who's worked with u. If at all we all watch it together, it's gonna b a bullying time @RGVzoomin sir. Have seen ur passion for films, my best wishes to this new you."
"Good luck to @RGVzoomin have no doubt about his ability to adapt to the new role as an actor. I Call him a monk 🙂 a rare specimen who has the ability to be detached & who can live in the moment and swing between two extremes," opined director Mahi V Raghav of Yatra fame.