'Cinnamon Rolls", my mouth is already watering. Well, the Bean Board cafe near the Siripuram Junction is serving warm and gooey cinnamon rolls and we just cannot have enough of them. The beautifully made delicacies have become our FAV and just their aroma is enough to make us go balls.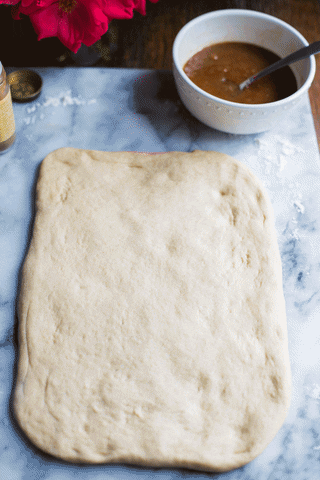 The cinnamon rolls from this cafe are baked to perfection with just the right amount of cinnamon powder and sugar in them. The soft bun makes our touch more delicate and the creamy layer of icing on the top will melt your heart.
The cafe starts selling them right after baking [so there is no chance you ever get stale or cold rolls] and we are just satisfied with the texture and taste.  Each piece of the wonder dessert is sold for 60 INR which is totally worth it. Apart from this dessert, the cafe also excels in serving amazing cheese cakes and lemon bars.
Hurry and get your rolls as they bake them in limited quantities only few days a week and they get sold with the speed of fire.
Pro Tip: Better call the cafe before going as they only bake them on a few days.