Sri Sathya Sai Vidya Vihar (SSSVV), stands as a proud school in Vizag, which began its mission mainly based on the teachings of Sri Sathya Sai Baba. Much similar to any other school, Sri Sathya Sai Vidya Vihar too is a fond place for treasuring memories during school days (and trust us, it is not just about discipline and devotion). Here are the seven things every SSSVV student in Vizag will relate to.
#1. "Is that a school or a temple?"
Most of the students at Sri Sathya Sai Vidya Vihar in Vizag will come across this stereotype from an outsider. In case you didn't know, the school has more than 4 temples within the premises, which might give it a "sacred" vibe.
#2 The Sunday Bhajan
The most important rule for any student of Sri Sathya Sai Vidya Vihar is to attend the bhajan at the Mandir every Sunday. Oh yes, who wouldn't enjoy spending a Sunday evening by going to the school to attend a bhajan!? #IYKWIM
#3 The "Round Block"
This large disc-shaped block is the favourite place for any SSSVV student. Ask the school's alumni about it and, "We would walk the whole length of the Round Block during recess time," is what you'd get as they would stare at the stars reminiscing the good old school days.
#4 Sadbhavana

This book of all carols and the school songs MUST be in the bags of every student. If not, get ready to be thrown out of the class.
#5 The "Mandir"
From the Sunday Bhajans to the dance rehearsals for annual day, the "Mandir" is the go-to place for everyone at the school.
#6 Ramakrishna shop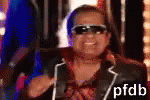 The landmark for every SSSVV student. This place unites students of all classes after the school hours.
#7 "Did Sai Baba ever come to your school?"

Alright. We get the hype surrounding us. But the answer to this question remains to be in ambiguity.
The article is written by a former student of Sri Sathya Vidya Vihar, Vizag. The views expressed here are solely of the author and not Yo! Vizag.
PS: This article doesn't intend to offend the sentiments of anyone.